Home
Due to California's Covid-19 Safety Mandates, our Scouting outdoor program is on HOLD temporarily, but we are still conducting our regular Monday night meetings on Zoom. In addition, families are encouraged to enjoy independent outdoor activities. Any family that is interested in more information about joining our Scout troop should email the leadership at Scoutmaster @ Troop212.net
Please check our calendar page to keep up with planned events.
---
---
Congratulations to our newest SECOND CLASS SCOUT,
BRYCE C!
Welcome to BSA Troop 212 in Long Beach, California!
Please browse all of our information. There are some helpful tips as well as some fun pictures from any one of our monthly trips.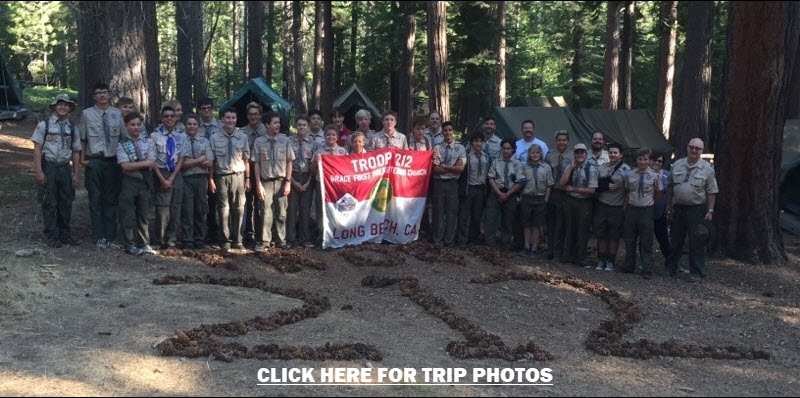 A Scout is Trustworthy, Loyal, Helpful, Friendly, Courteous, Kind,
Obedient, Cheerful,Thrifty, Brave, Clean, and Reverent.
Quick Links
Calendar Link
Trips
Proudly sponsored by

Proudly sponsored by

Proudly sponsored by

Custom message from SPOT Troop212Spot

- 2020-08-29


Device Name: Troop212Spot Latitude: 34.23960 Longitude: -117.76543 GPS location Date/Time: 08/29/2020 08:59:34 PDT Message: Troop 212 is ok. We have reached our destination and everyone [...]

Track Troop 212